A virtual day tour of the Lizard Peninsula
A virtual day tour of the Lizard Peninsula
For this special edition of our blog we are heading on a virtual day tour of the Lizard Peninsula with our local tour guide partners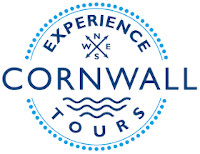 What's on the door to explore!
Hi, I'm Louise, founder of Experience Cornwall Tours and your personal guide for today!
Here at Experience Cornwall Tours, we offer private guided tours to hidden gems and must-see landmarks and attractions, talk about our extraordinary history and colourful culture, giving you a true experience of Cornwall.
Today I am going to take you on a virtual tour, showing you what's on the door to explore from the Mullion Cove Hotel & Spa. Climb aboard, sit back, and enjoy your tour of Cornwall's Lizard Peninsula.
The Lizard Peninsula's Hidden Gems
9.00 Pick up after breakfast from the Mullion Cove Hotel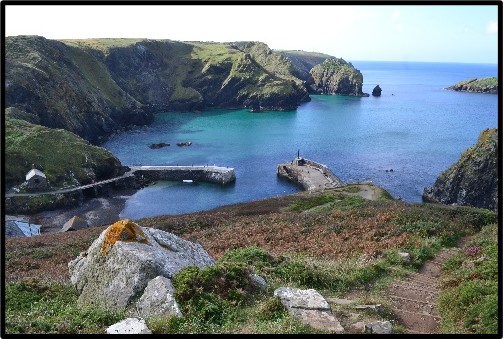 Mullion Cove's harbour was completed in 1897, it was financed by Lord Robartes of Lanhydrock, to compensate local fishermen for several bad Pilchard fishing seasons. Its sheltered location provided a safe launching point, but only a couple of boats now work out from here.
In the distance you will see Mullion Island, which provides a safe haven for nesting birds.
9.30 First stop – Kynance Cove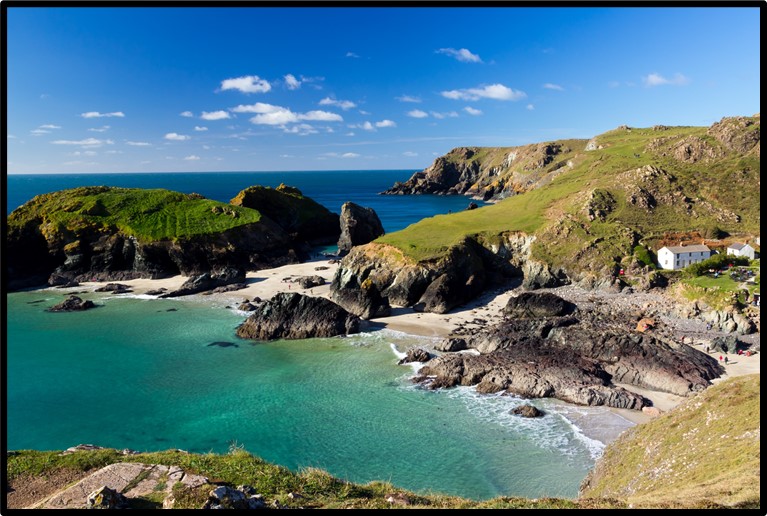 This spot is one of Cornwall's most photographed and painted landscapes, with its rocky outcrops of black/green serpentine stone and golden sandy beach.
We spend half an hour here, taking in those views, wandering along the coast path, looking for grey seals which swim close into shore.
10.15 Lizard Point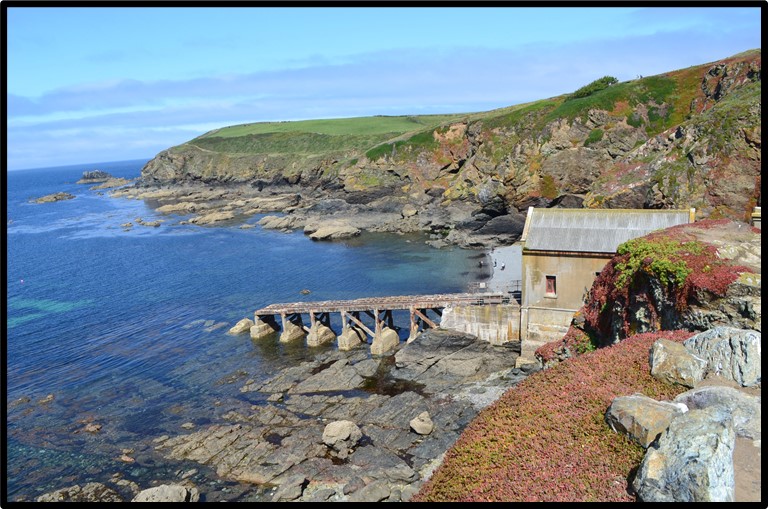 The UK's most Southerly point. Parking at the National trust car park, we explore this headland. Visit the Lizard Lighthouse which has guided ships in these treacherous waters for 260years.
Around the corner lies the old lifeboat station, which aided the rescue of troubled sailors, before being re located to a more sheltered spot at Church cove.
11.30 Cadgwith Cove – Lunch Stop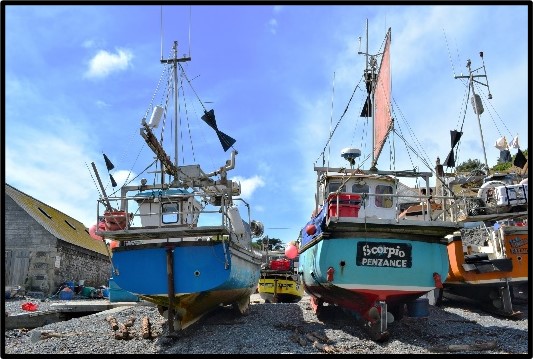 This beautiful, thatched fishing village is one of Cornwall's hidden gems. With colourful working boats lined up on its pebble beach.
We walk a little way up the coast path to view the impressive 'Devils Frying pan' a collapsed sea cave, before getting lunch back down in the village. You will not find a fresher crab sandwich anywhere else.
13.15 Goonhilly Downs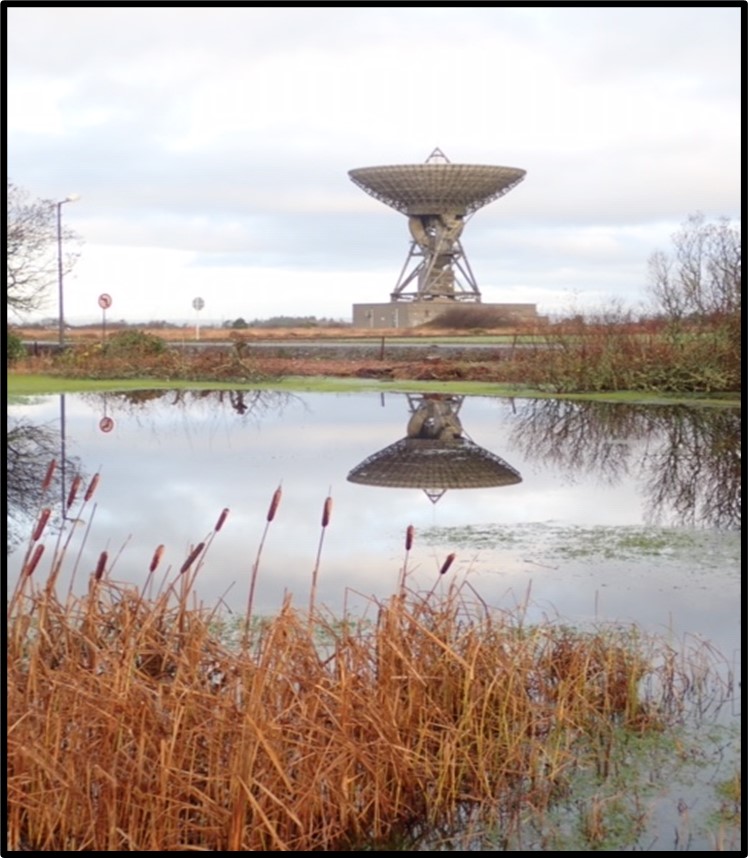 Lying in the centre of the Lizard Peninsula is the Goonhilly Downs nature reserve. This grass land is kept wild for biodiversity, including butterflies, birds, and wildflowers, like the spotted Orchid.
As we drive, you cannot help but notice the large satellite dishes at Goonhilly Earth Station which dominate the skyline.
After all this exploring, it must be time for an ice cream?
But this is not just any ice cream, this is Roskilly's ice cream! Made using only the milk from their own herd of 125 Jersey cows. There is an abundance of flavours to choose from. You can watch the process in the viewing gallery in the parlour, before indulging in ice cream heaven.
15.00 Helford Village
We meander along narrow country roads, driving through the picturesque village of Manaccan, before reaching the riverside village of Helford.
We wonder through this charming village to its focal point, the thatched pub where you can enjoy a refreshing local beverage overlooking the river. This is a view which inspired Daphne Du Maurier's novel 'French Mans Creek'.
5.00 Back to the Mullion Cove Hotel
Daniel and his team of friendly and attentive staff await your return.
Jump in the outdoor jacuzzi to relax and reflect on your tour of the beautiful Lizard Peninsula.
We hope to take you on your next adventure soon.
To book Lousie's guided tour during your stay then call her on 01872 396143 or visit www.experiencecornwalltours.com

These private guided tours let you experience the real Cornwall from the comfort of a luxury 8 seater VW shuttle bus with a passionate, knowledgeable, and friendly local guide.