Time to discover some Cornish Christmas traditions…
Time to discover some Cornish Christmas traditions…
Cornwall is a special place, not only for the windy beaches, rolling green hills and thrashing waves, but also for the innate Cornish community that lives there.
It may be a corner part of the UK, but Cornish traditions spread near and far. That's no different when it comes to Christmas. Christmas traditions apparent across the whole of the UK have, most definitely, become part of our culture.
Some Christmas traditions include:
Leaving a mince pie and glass of sherry for "Santa" by the fireplace on Christmas Eve.

Leaving a carrot for "Rudolph" by the fireplace on Christmas Eve.

Attending a Christingle service.

Gift-giving.

Drinking mulled wine and other Christmas indulgences.
There are loads more where that came from too.
In addition to these well-known British Christmas traditions, Cornwall has a few if its own special traditions.
In fact, we'd go as far as saying that...Cornish Christmas traditions are magical.
Whether or not you've been lucky enough to spend some time in Cornwall over the festive period, everyone should hear about these fascinating Cornish traditions. Check out the following Cornish Christmas traditions that you are sure to be intrigued in…
Falmouth's Gin and Cake Tradition
The Christmas tradition in Falmouth of gin and cake is one that most people would like to see across the whole of the UK! Shopkeepers give out a glass of gin and piece of cake to Christmas shoppers once they've finished.
Now that's a Christmas tradition we'd like to see more of! What could me more welcome after an exhausting day of Christmas shopping?
Whether this happens in all Falmouth shops, we're yet to find out. However, we're sure there must be a few shops still abiding by the tradition.
Christmas Day Dip
While most of us enjoy a Christmas lunch, perhaps go on a long walk and sit in front of the telly in the afternoon on Christmas Day, the Cornish are jumping in the sea and cooling off.
And when we mean cooling off… we really mean cooling off. The sea in Cornwall can go down to 7°C in winter.
Brrr…
We're not even sure that these (mad) people even wear a wetsuit. Apparently, wild swimming is a popular pastime amongst the Cornish and there are certain people that will take a dip in the sea every day of the year!
Mmmm...we'll think about that one.
Warm mince pie and mulled wine anyone?
The Cornish "kissing" bush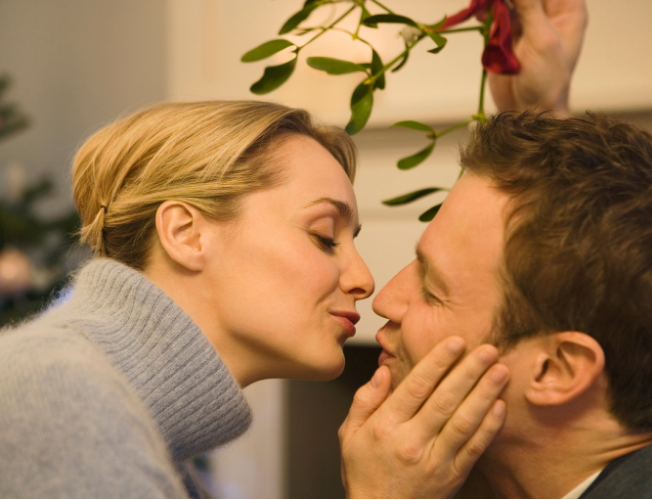 Mistletoe! A kiss under the mistletoe is a Christmas must.
The Cornish "kissing" bush is made out of a weave of mistletoe, holly and ivy, and is a twist on a Christmas tradition already in existence throughout the UK.
The Cornish "Kissing" bush features a crown of apples which is then hung in the middle and topped with a candle. This is then hung indoors on 20th December.
Why not have a go at making one this year?
If you do have a go at making one, remember that the candle is not lit until just before midnight on 20th December and it is customary to dance under it when you light it.
This, in theory, represents the God of Light.
Get dancing...
Cornish Christmas Games
Apparently, card games are a popular Cornish Christmas tradition and were often played in old-fashioned pubs in the lead up to Christmas. Also, games based on the spoken word.
A bit different to iPads, Xboxes and Playstations...
Apparently, the top choices of games were as follows:
"Thus Says the Grand Mufti"
"Thus Says the Grand Mufti" is a bit like "Simon Says", although the nominated person (carefully) stands on a chair and performs the action. Before each action he/she wants the others to follow, they say "Thus says the grand mufti"...
Hilarious. Especially after a few too many (just be careful when standing on that chair)...
"Swabbers"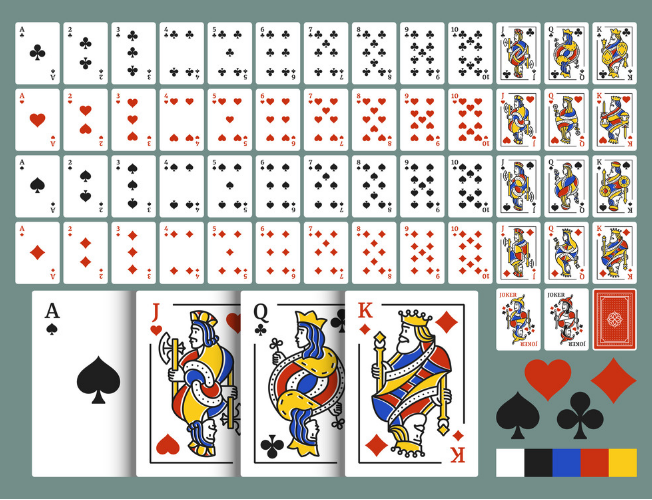 Swabbers is a variation of the well-known game of "whist" that was mainly played by a group of mature ladies. The four aces were used as bets on the game.
Anyone for a game?
Singing of the Christmas Carol- The Sans Day Carol
The Sans Day Carol is a beautiful sounding Christmas carol. Here is an arrangement of it by John Rutter:
The carol is a tradition Cornish carol sung during the festive period.
The lighting of the Yule Log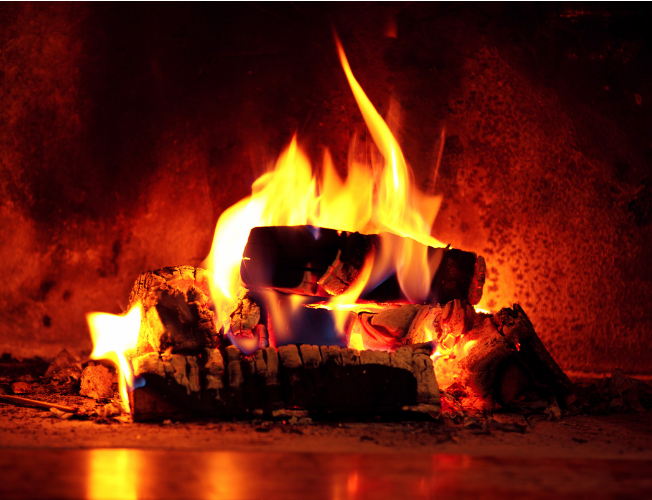 The lighting of the Yule Log is another Cornish Christmas tradition. The Yule Log was traditionally made of ash wood and had a stick person drawn on it.
It was then thrown on the fire to represent the death of the old year and birth of the new.
Montol Festival
Not only does Cornwall have all these fantastic Christmas traditions, there is a special event to celebrate them...And that is the Montol festival.
It is a community and Arts festival celebrating the Cornish traditions of the past and the midwinter solstice.
In the daytime, there are market stalls and street entertainers. And in the evening, there is a procession.
"A Lord of misrule" is also chosen during the festival. He is supposed to oversee the festive celebration. There are performances in the evening too.
A real celebration of history…
Christmas at Mullion Cove Hotel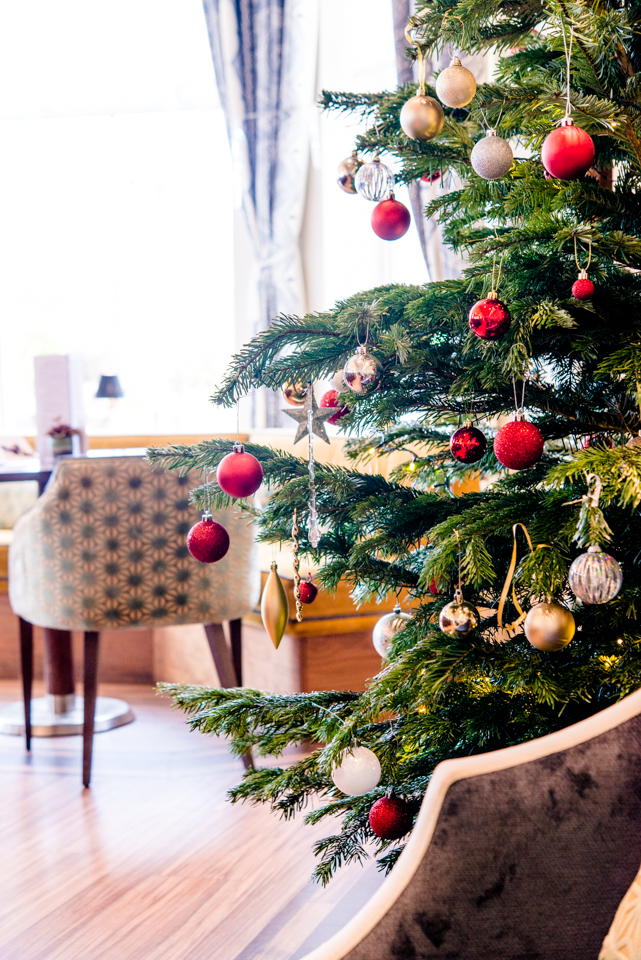 Here at the Mullion Cove Hotel, we offer a special adult-only Christmas where adults can enjoy a 4-day child-free break away.
While we understand that Christmas is a magical time for children, we want to provide a retreat for adults to enjoy a quieter Christmas if they wish.
Relax, rejuvenate and enjoy a peaceful Christmas in Cornwall.
Likewise, our New Year's celebrations are also child-free, so you can take some time out before the New Year begins.
With a glass of Champagne in-hand, of course.