Unique Things to See and Try in Cornwall in 2018
Unique Things to See and Try in Cornwall in 2018
There are some amazing experiences to enjoy in Cornwall these days. Whether it is exceptional food and drink, a brush with the arts or a journey along England's wildest coastline, the region has evolved far beyond the bucket and spade holiday. So what would we recommend this year for those travelling to Cornwall's western shores? Here are just some of the unique things to try to make your next break truly memorable:
Get closer to nature with a sea wildlife tour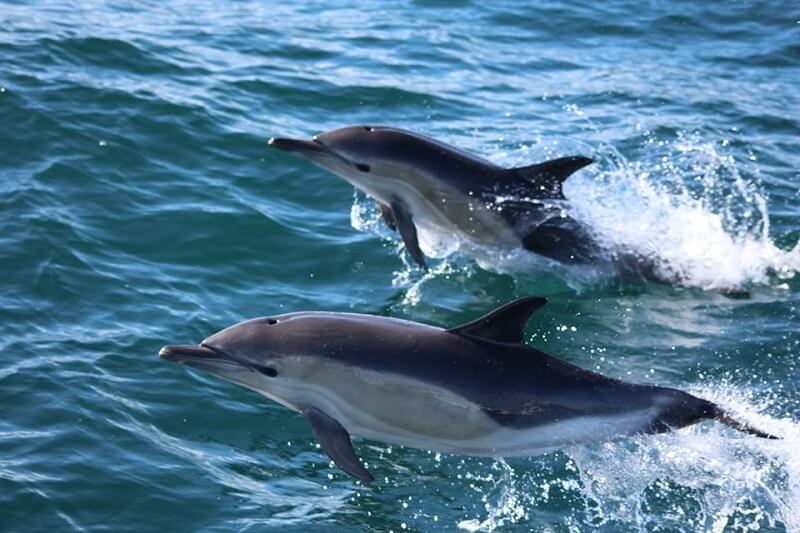 Sea wildlife tours are a must for genuine holiday magic (Image: Orca Sea Safaris Falmouth)
From playful dolphins to basking sharks and rare birds, Cornwall has a cast of seasonal guests to rival an episode of Blue Planet 2. If anything, current changes in sea temperatures will only add to this, with rarities such as sunfish and even the occasional tuna showing in recent years.
To see the best of it, take a day out with local wildlife guides. Whether it's here at in West Cornwall or any location in the county with local experts, it is worth every penny for the nature lover. Orca Sea Safaris, in Falmouth, are among the best tour operators near us, with knowledgeable guides and a purpose made "Seaquest" boat. Take a look at the Fal River site for further details and recent species spotted: https://www.falriver.co.uk/things-to-do/orca-sea-safaris/sightings
Painting breaks and watercolour courses in Cornwall for 2018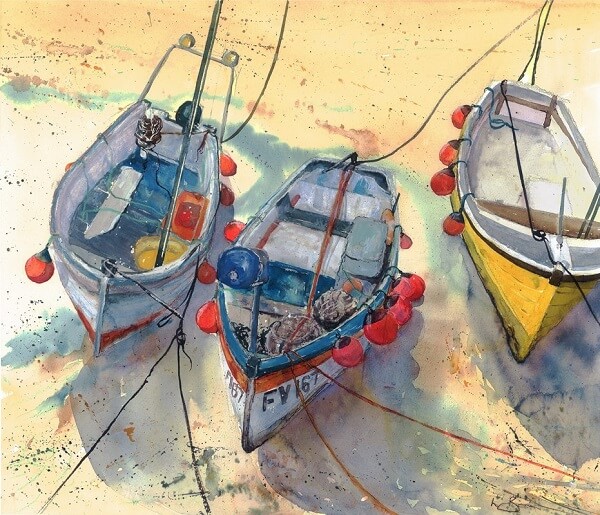 With such fantastically wild landscapes and pretty coastal towns, it's perhaps no wonder that Cornwall has long been a haven for artists. Not that you need to be a master painter to create something beautiful either, because our breath-taking landscapes and passionate local artists can help you to unleash your creativity. In fact, short courses and workshops are just the way to learn new skills in the best possible company.
This year we have two separate art and painting breaks here in West Cornwall. Our Seascape Painting Break with Ray Balkwill takes place from the 8th of April, while our 6 Night Watercolour Painting Break follows from the 20th of May. See our offers and breaks section for full details: https://www.mullion-cove.co.uk/offers-and-breaks
Forage, Pick or catch your own food!
With clear, sparkling waters and secluded beaches galore, Cornwall is a paradise for the forager or sea fishing fan. Granted, it can be a bit of a leap of faith if you're not used to doing it; but there are several fairly easy ways to enjoy a meal gathered by your own hands.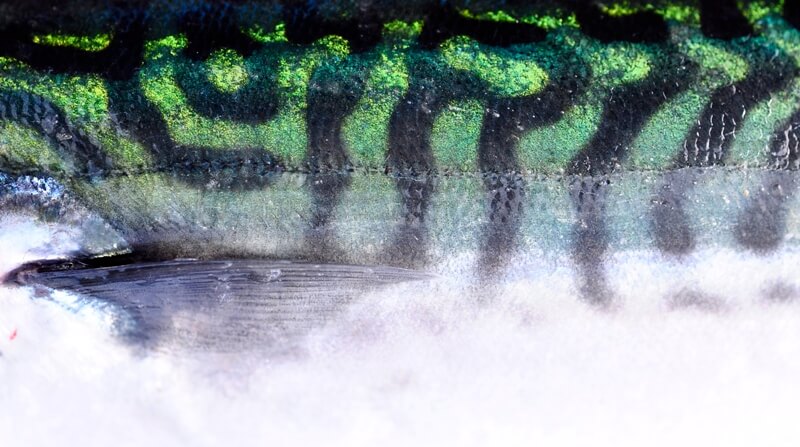 Prawns can be fairly easy to gather in the right location; take a net and look for areas of extensive rockpools at low tide. The same is true of seaweeds and plants such as Samphire (aka "Cornish asparagus") if you're feeling brave. Better still, you could use a rod and line from boat or shore. Perhaps the most popular "catch your own" fish in Cornwall is the mackerel (above), common in the summer months and easy to tempt. A disposable barbeque is all you'll need, unless you ask the chefs nicely to see if they might serve up your catch of the day!

Discover Colourful Cornish History
Typical Cornish postcards show visions of blue skies and cheerful locals, but for those with an appetite for a little more drama will also find some darker local history. Several local beaches and coves around the Lizard Peninsula were used by smugglers, to say nothing of our craggy coastline's ruthless habit of taking ships and lives. Sites such as the Lizard Lighthouse Heritage Centre and Old Serpentine Works at Poltesco offer an authentic glimpse into the Peninsula's colourful past.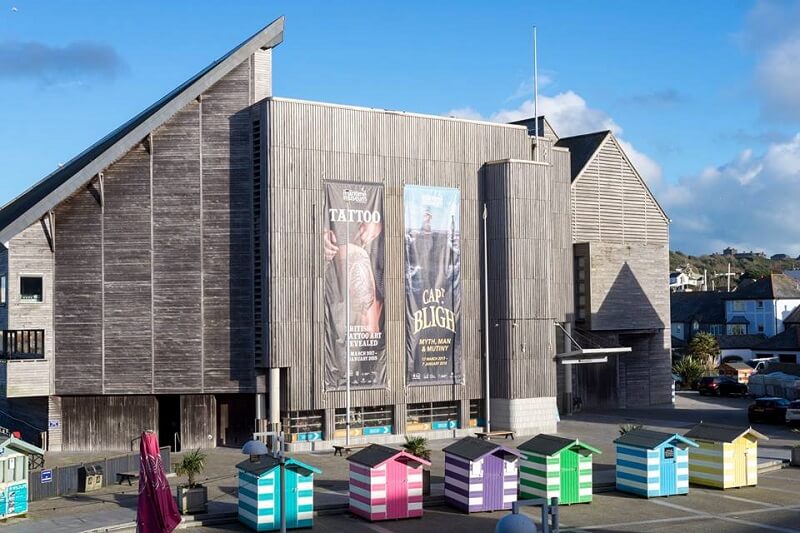 Also not too far from our doors, Falmouth's National Maritime Museum (above) has plenty of tales and artefacts to pique your curiosity too. Indeed, the collection always has something new and lively to see, with a "Titanic Stories" special this year. Or if you prefer a dash of modern day murder and intrigue, we also host Murder Mystery Nights in Cornwall; our calendar of events and packages for 2018 are listed on our offers and breaks page here: https://www.mullion-cove.co.uk/offers-and-breaks

Romantic Dining & Valentine's Day Breaks in Cornwall 2018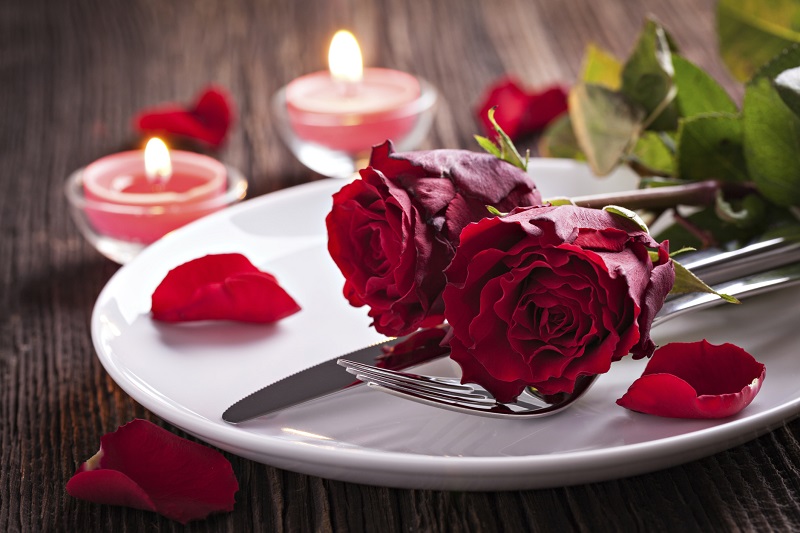 Of course, another great reason to escape to Cornwall is that timeless sense of blissful seclusion that especially appeals to couples. There can't be many more beautiful places to share a walk and a picnic than Kynance Cove, for example, while so many of our smaller towns by the sea make delightful days out for two.
As for a romantic meal, or indeed a full Valentine's Day break in Cornwall, look no further than Mullion Cove Hotel, where spectacular views meet award-winning food and drink! For February 2018, including Valentine's Day, we are running a special two night romantic break package, including breakfast, chocolates and bubbly on arrival, plus dinner for two on one night. Find out more in our offers section here: https://www.mullion-cove.co.uk/offers-and-breaks/offer/9