The healing power of the sea
The healing power of the sea
Our beautiful new spa at Mullion Cove harnesses the healing power of the sea to bring you a range of treatments that will benefit your mind, body and soul.
From the granite, copper and tin used to construct our wonderful spa building, which sits on the Cornish cliffs looking out at the waves rolling in from the Atlantic, to the wonderful experiences we offer.
The spa uses Made for Life Organics products which are all hand crafted from natural soil association ingredients in Cornwall and organic seaweed based products created by ethical family business VOYA on the west coast of Ireland.
A belief in the restorative power of the ocean waters runs through everything we do.
Humans have recognised the health benefits of seawater for many thousands of years, slowly refining its key healing components and properties for use in therapies and health and beauty regimes all over the world.
Here we explore some of the key benefits of the sea and reasons why it is so nourishing.
Firstly, a quick look at the two key components of the sea which we use in our treatments
Sea salt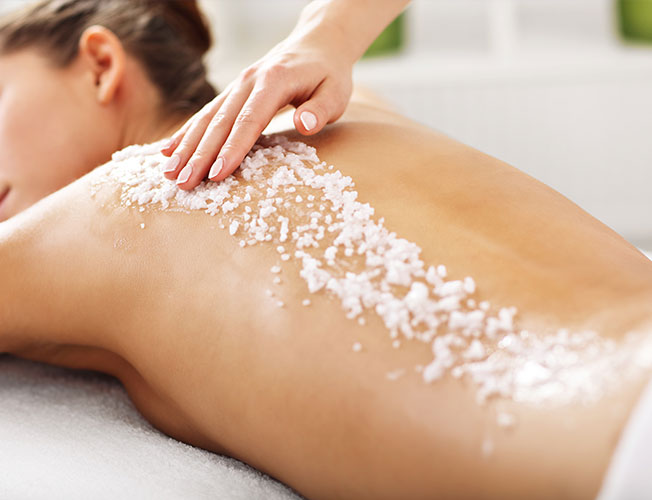 Unrefined sea salt boasts a wealth of minerals which are good for your skin, hair, eyes, joints, circulation, sinuses and can even help you sleep. There are up to 82 trace nutrients in most sea salts including sodium, calcium, magnesium, bromide, chloride, iron, copper and zinc – all of which are vital to different systems within the body.
This wide assortment of minerals mirrors the nutrients found on skin cells making sea salt an ideal ingredient for a vast swathe of treatments and beauty products. Its rough granular texture means it is a brilliant exfoliator removing dead cells, toning up skin tissue and boosting surface blood circulation.
Seaweed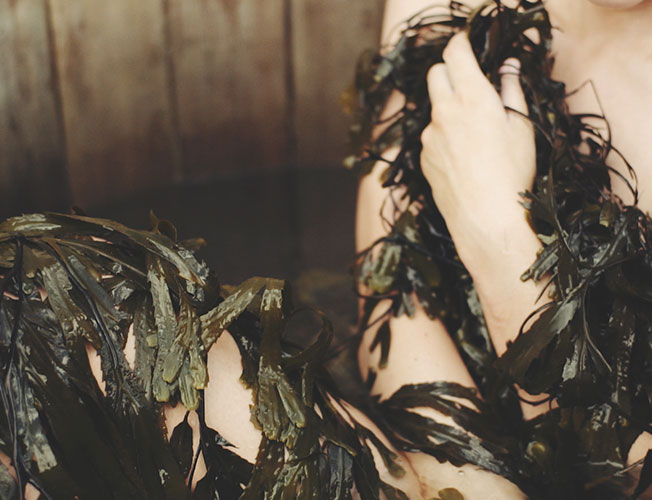 The term 'seaweed' refers to a huge range of algae and marine plants which are an incredibly rich source of nutrients of every kind. Seaweed is known to possess anti-microbial and anti-inflammatory elements from which humans have benefitted for thousands of years. Seaweed is abundant in minerals such as magnesium, calcium, copper, potassium, selenium, zinc, iodine and iron. It is also rich in vitamins A, B, C, E and K, antioxidants, phytonutrients and omega-3 fatty acids and amino acids such as tyrosine needed by the body while its anti-inflammatory properties sooth numerous ailments.
A key element found in seaweed is iodine, which is vital to healthy human development, thyroid function and the nervous system.
Seaweed is a valuable addition to many treatments and beauty products as it not only nourishes but also helps guard skin against pollutants and slow its ageing process. The phytonutrients promote blood flow while seaweed wraps or baths help skin expel toxins.
So, being synonymous with these two rich sources of goodness, it is little surprise the sea has impressive healing powers:
Smooth and silky skin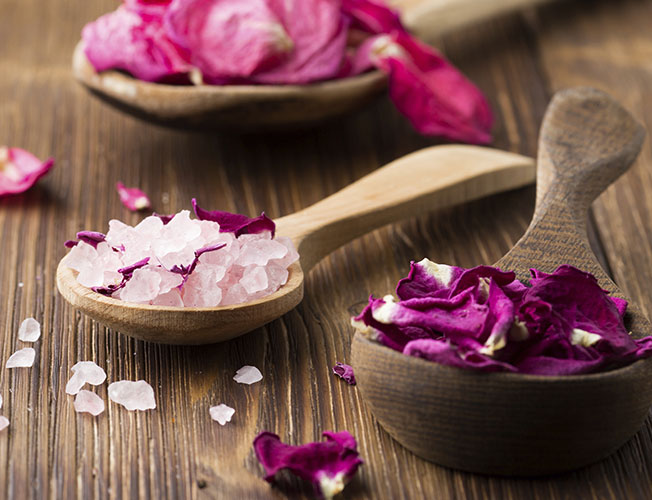 We have touched on the incredibly nutrient rich nature of seawater which, when in contact with or absorbed through the skin, brings dozens of benefits.
The salt solution helps the skin's moisture retention and improves the skin barrier while reducing any surface inflammation leaving skin smooth and glowing. The magnesium in seawater has anti-inflammatory properties as well as helping the skin flush out toxins from the pores.
Sulphur in the seasalts is believed to help cleanse and treat skin conditions such as dermatitis and acne scarring. Numerous other minerals – sodium, sulphate, magnesium and calcium –have beneficial effects on autoimmune skin conditions such as psoriasis and eczema.
Areas of sea with mineral rich springs or concentrated saline water like the Dead Sea are regularly recommended to treat psoriasis and other conditions.
There is also evidence to suggest magnesium absorption can sooth the skin of eczema sufferers – hence by Epsom bath salts are often used by people with the condition.
Breathe deep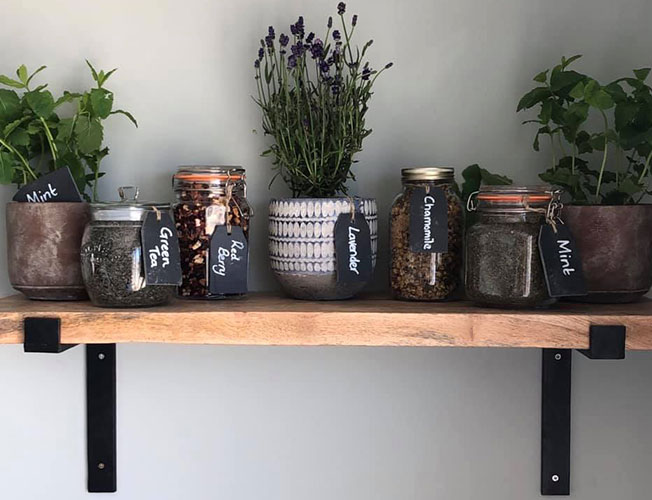 The anti-inflammatory and anti-microbial properties of seawater mean flushing it down the nose or throat is a highly effective way to unblock airways or sooth sore sinuses.
People suffering hay fever or other sinus infections often find swimming in the sea eases their symptoms. It is thought the saline elements reduce inflammation of the sinus lining although it is not known exactly why.
What we do know is that people who live by and regularly swim in the sea exhibit healthier respiratory systems. One reason may be because seawater cleanses and mimics the body's own fluids in the lining of the airways, without irritating them, according to the director of clinical services at the medical charity Allergy UK.
Mindfulness and stress relief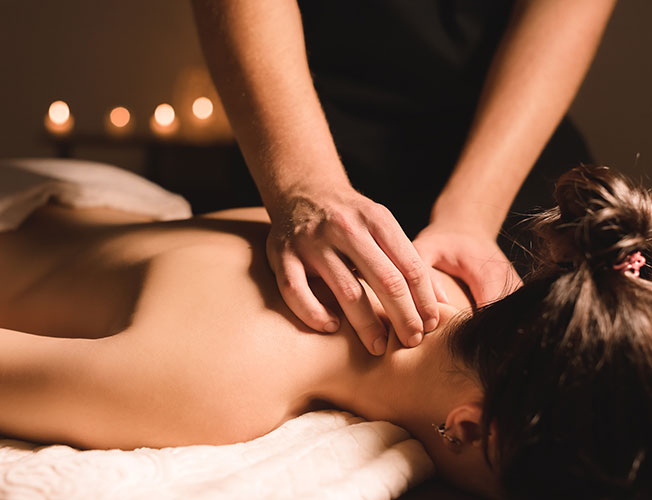 In addition to its physical benefits, being in and near the sea has also been shown to have many mental health benefits. There is an increasing body of research which shows proximity to the sea encourages psychological relaxation and aids meditation and mindfulness.
This is partly due to the restorative effects of being among nature but also because the breathing patterns used during sea swimming trigger the body's parasympathetic nervous system in a way that positively influences brain function and reduces stress hormones.
Research suggests the sound of waves can alter wave patterns in the brain lulling the listener into a relaxed state. Floating in water also diverts blood from our lower limbs back towards our abdominals and heart, aiding circulation and oxygen supply to the brain. The magnesium content in seawater helps relax muscles, reduce stress and induce sleep.
Water therapy and swimming have been shown to effectively reduce the symptoms of depression and anxiety with one study finding the impact to be similar to that of a common antidepressant drug.
Lastly, if you've ever noticed you sleep better when near the sea, it is because the sea air carries negatively charged particles – ions – which blow off the surface of the water and improve our ability to absorb oxygen and thus sleep. The negatively charged ions also balance our serotonin levels, which aids our overall feeling of wellbeing.
Joints and muscles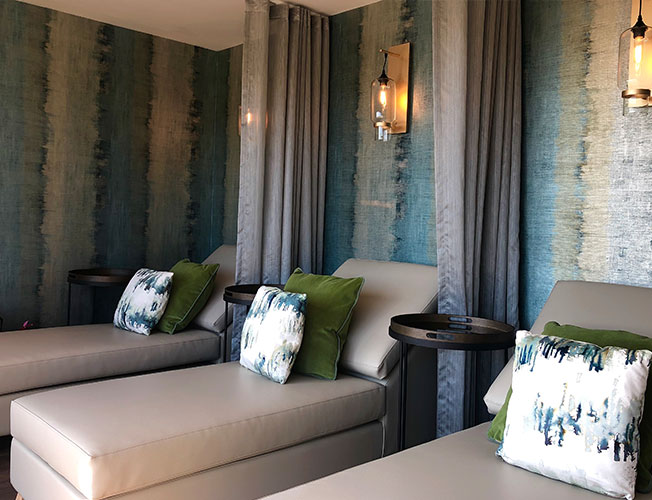 Mineral rich sea water has been shown to relieve the symptoms of rheumatoid arthritis due once again to its anti-inflammatory properties. It has also been shown to help those suffering osteoarthritis.
Circulation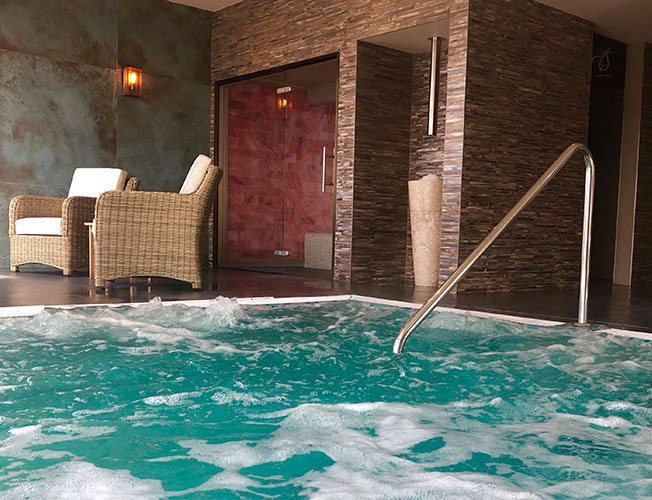 Swimming in the sea improves circulation, not just due to the exercise encouraging oxygen-rich blood flow but also by restoring essential minerals depleted by stress, poor diets and environmental factors.
Minerals such as potassium, calcium, magnesium and social in sea salt help maintain a healthy electrolyte balance in the body. This is necessary for optimum blood composition and circulation, muscular strength, and overall health. It also aids healthy blood sugar levels and blood pressure, all of which encourages good circulation.
Immunity
It's easy to absorb nutrient rich make-up alongside its ability to encourage the expulsion of toxins from the skin, means seawater boosts the immune system.
Exposure to cold water also assists immunity and is used in rehabilitation due to its many health benefits from suppressing inflammation to activating the parasympathetic nervous system encouraging production of dopamine and serotonin.
It's fun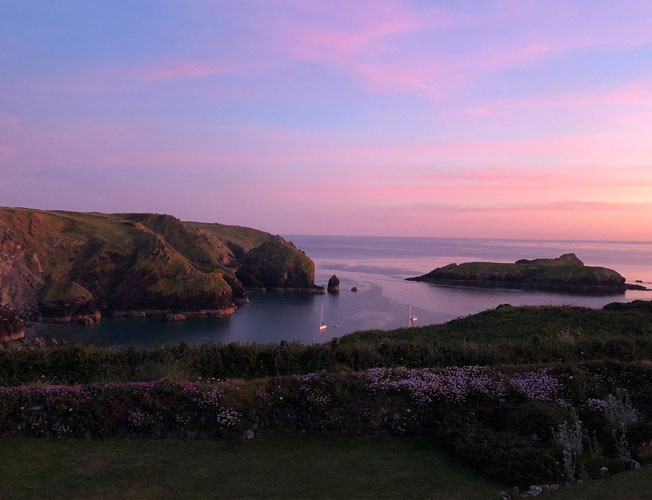 Most importantly, the sea is a wonderful place to have fun. Whether you love swimming, surfing, kayaking or prefer simply paddling in the shallows and exploring rock pools, the sea offers hours of fun for all ages and persuasions. Nothing aids health and beauty more than happiness. You don't even need to get in the water to enjoy the sea, as a bracing coastal walk can leave you feeling as refreshed and invigorated as a quick dip. Whatever your preference, enjoy this plentiful and beautiful habitat and resource which coats more than two thirds of our planet.
So, visit us at Mullion Cove Spa to celebrate the sea in all its forms.