The most romantic spa experiences in the world
The most romantic spa experiences in the world
From ancient civilisations to the modern day, people the world over have enjoyed the benefits of natural spa experiences for centuries.
Whether hot springs, mud bath or cold plunge pools, nature provides some of the world's most cleansing and romantic spa experiences.
The benefits of immersing yourself in these natural spas have long been discussed. But we can all agree, that if we are lucky enough to travel to such a spot, we never the experience and the resulting feeling of wellbeing, post-dip.
Often the location of the world's natural spa experiences are in areas of outstanding natural beauty and therefore, very romantic spots. Be that on the the shores of Lake Geneva, the beaches of Sri Lanka or here in the UK, like Mullion Cove Hotel and Spa, on a clifftop over-looking the wild Atlantic.
Here's a selection of the best for your consideration:


Hot Water Springs in Safaga, Egypt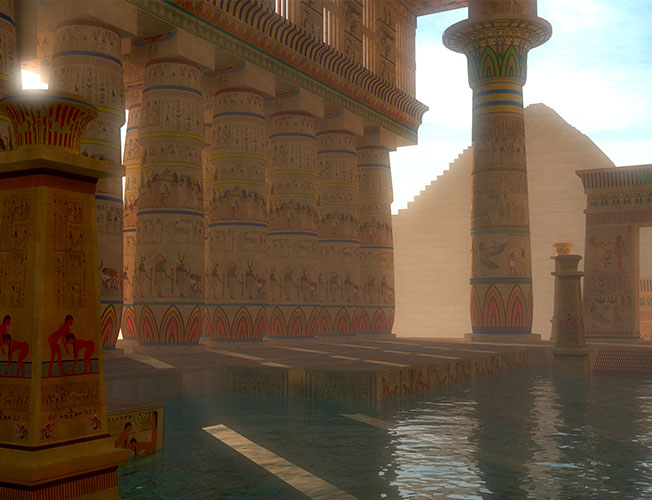 While Egypt is well known for its Great Pyramid of Giza and Lighthouse of Alexandria as Wonders of the Ancient World, it is lesser known as one the world's most important therapeutic spa spots.
The region is home to several sulphurous and mineral springs, such as the Pharaoh bath and Moses Bath, and black sand found in the city of Safaga, which is reported to have miraculous healing properties.
The baths are reputedly used for the treatment of some incurable diseases such as rheumatism, kidney diseases, lung inflammation and skin diseases.
The Pharaoh bath is not too far from Safaga and is made up of a number of natural hot springs that have a water temperature of 27?C. The water flows directly from the mountain, forming a natural 100m lake along the seashore. The mountain above the hot water contains a stone tunnel which is also used as an amazing natural hot sauna.
100 km away from Sharm El Sheikh is the Moses Bath and reputedly Moses' first bathing place. The Moses Bath is located in a real oasis covered in palm trees around a natural hot spring.
The sulphurous water supply for the hot spring comes out of the ground at a temperature of up to 200 degrees Celsius. It runs along a 100 metre trench, until it enters a natural 150-square metre pool, two metres deep. As the water has cooled somewhat on its journey, the temperature isn't 200 degrees but the pool is often hot or warm.
The mineral spring water and natural clay content is supposed to help rheumatic diseases and the musculoskeletal system.


The Dalyan Mud Baths, Turkey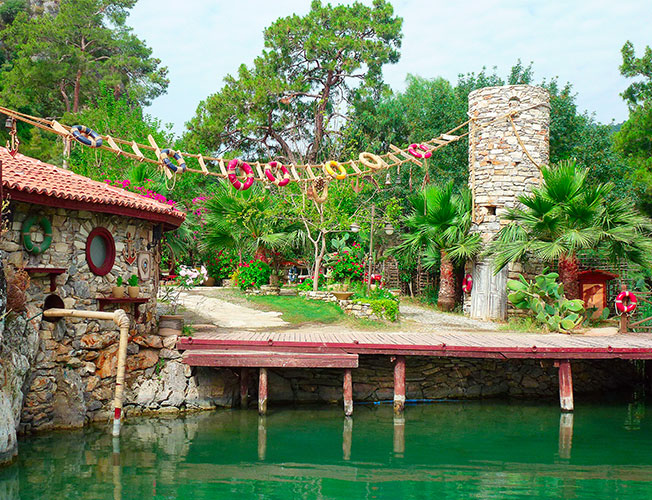 On the outskirts of Dalyan in Turkey there's a natural spa experience like no other.
What strikes first-time tourists to the Dalyan Mud Baths is it takes a day's travelling to get to the baths. The exclusivity of these baths and remoteness provides a romance to the location, as though the baths have been made just for you.
If budget is not an option, hiring a private boat to cross Lake Koycegiz is the most romantic way to reach the baths. However, if like most of us, you are operating on a shorter purse string, a guided tour is probably the best travel option.
With a guided tour you'll enjoy an hour in the mud bath and sulfur pool as well as two cleansing swims at two points in the lake.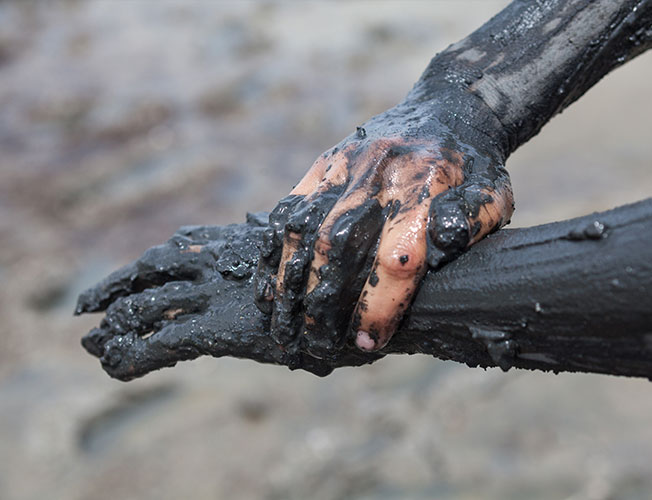 There are many benefits to bathing in the mud baths – these are mostly thought to be from the mud's nutrients that can seep into the skin.
Whether the health benefits are true or not, the Dalyan mud baths offer a unique type of spa experience. And who wouldn't enjoy getting muddy with a loved one and then cleaning off with a refreshing dip in a natural lake.


Clinique La Prairie in Clarens-Montreux, Switzerland
Overlooking Lake Geneva in the heart of the Swiss Alps, Clinique La Prairie is perfect for a couple looking for romantic relaxation. However, it's not a spa to attend on a budget. A week long retreat here can cost up to £10,000.
La Prairie has 50 specialist doctors on-hand to tailor spa treatments for guests specific requirements and facilities to match including:
Jacuzzi
Traditional sauna, Hammam
Kneipp course, where guests pick their way along smooth stones
Hydrotherapy complex, sensorial showers, ice fountain
Dry floating bed ZerobodyTM
Relaxation lounge? with personal music player
Private SPA suite with Hammam and Jacuzzi
18 state-of-the-art treatment cabins
The location and the high standard of spa treatments means La Prairie is often a haunt of the rich and famous, so if you run out of romantic things to do, you can always go celebrity-spotting instead.


Santani Wellness Resort & Spa, Sri Lanka
Sri Lanka is quickly becoming one of the world's most popular spa destinations. Retreats here tend to be lavish and based on age-old treatments and wellness practices as benefitting a country with a long history. Sri Lanka is also a romantic holiday destination and popular honeymoon location.
The Santani Wellness Resort and Spa resort in Sri Lanka is designed around ancient ayurvedic wellness and yoga practices which relax the body and soften the mind.
Ayurvedic wellness is an old, whole body healing practice that started in India 3000 years ago. It promotes good health and is based on the relationship and balance between mind, body and spirit.
The Spa's wellness programmes combined with the natural surroundings of Sri Lanka offer one of the best Ayurveda hotels in the world and enlightened learning for healthy living long after you leave.
Coupled with the island's surroundings of rainforest, exotic gardens, flowering trees, cherry-blossum and wild orchids, it's no wonder the spa is known as one of the world's most romantic and relaxing.


Experience one of the UK's most romantic clifftop spas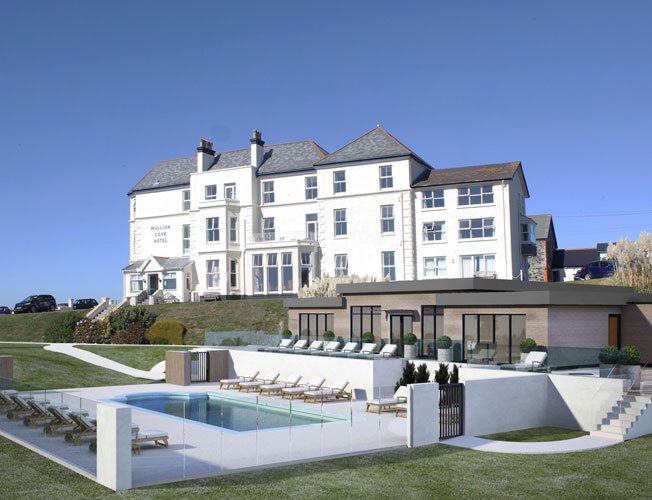 If you're not ready to take on a long-haul flight or journey overseas, then a visit to Mullion Cove's Hotel & Spa on a dramatic Lizard Peninsula clifftop in South Cornwall rivals any of the world's most romantic spas.
Who wouldn't want to sit in our outdoor hot tub watching the sun go down over the wild Atlantic ocean or treat you and a loved one to a Cornish Sea Salt spa treatments with all the healing benefits of the deep blue?
Book now and experience one of the UK's most romantic clifftop spas.