Sea Fishing in Mullion Cove, the Lizard and West Cornwall
Sea Fishing in Mullion Cove, the Lizard and West Cornwall
With some of the wildest coast in Britain, Cornwall is a wonderful place for sea fishing. But how do you get the best from a short visit? Our guest blogger West Country based fishing author, guide and Angling Times columnist Dominic Garnett has some great tips and advice on sea fishing in Cornwall.
For anyone with fishing in their blood, here is something utterly compelling about the Cornish coast. It's more rough hewn, wild and windy, for one thing. But for me, it is that sense of otherness and mystery that is the real charm. Indeed, whether you fish a windswept headland or a quiet harbour, you never quite know what will show up next.
So where on earth should you start when it comes to a spot of holiday angling? We will deal with some specific places to go sea fishing in due course, but I would start by packing some simple tackle. You do not need a beach caster to catch fish- and in fact without specialist knowledge or local friends, I would stick to easy methods and accessible locations to start with.
Keep it simple
While you could take a beach caster and heavy tackle, I tend to find this unnecessary. It takes lots of space in the car, while you then have to also find and possibly store bait. This isn't ideal at the best of times, and unless you are lucky enough to be travelling purely to fish, you may well have to make the most of short trips here and there fitted around other family members.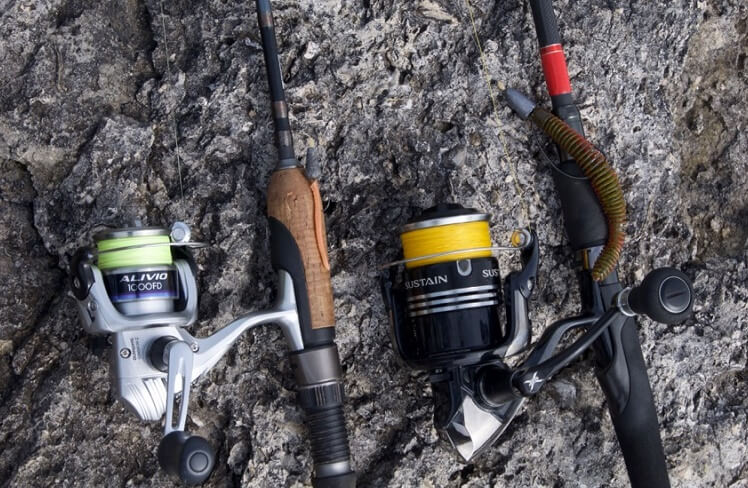 Lure fishing tackle is what I usually take (a light lure rod that will cast up to half an ounce, plus a reel loaded with 8-10lb line or braid, and some suitable lures). On this kind of gear, you can have a crack at a moment's notice just about anywhere you find structure close in, whether that means a harbour or a rocky outcrop. I would always carry a long handled landing net too, so that you have a means of safely getting in that unexpected bonus fish.
Common Cornish sea fish species
There are so many types of fish to catch in Cornwall, you would need months to target them all. My advice would be to keep it simple and go for the common species though. If you set your heart on large bass, you are likely to fail, whereas there is always an excellent chance of sport with those more obliging fish such as mackerel, pollack, wrasse and mini species.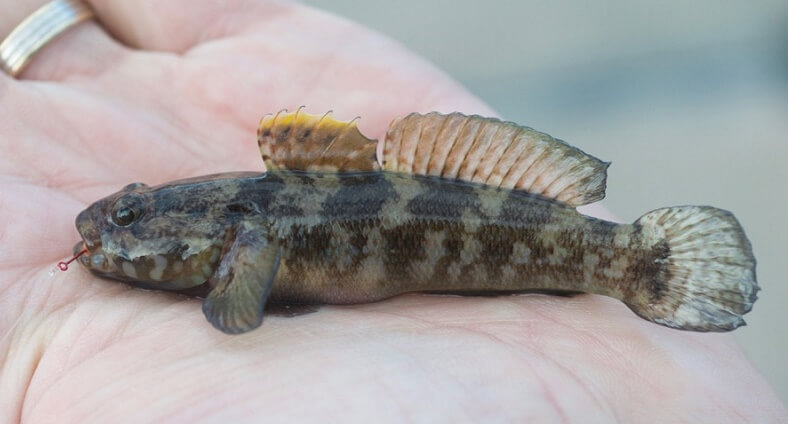 Size isn't everything: Cornwall is crawling with fascinating mini species if you're willing to scale down.
The mackerel and pollack fishing can be especially easy- and tends to improve the longer and hotter summer gets, but is especially good from July to September. Fish on a rising tide and watch for signs of fleeing tiddlers. A small spoon such as a Dexter Wedge is the ideal way to get among them- try letting it sink to different depths until you find the fish. Add a couple of small plugs and you can also try for bass.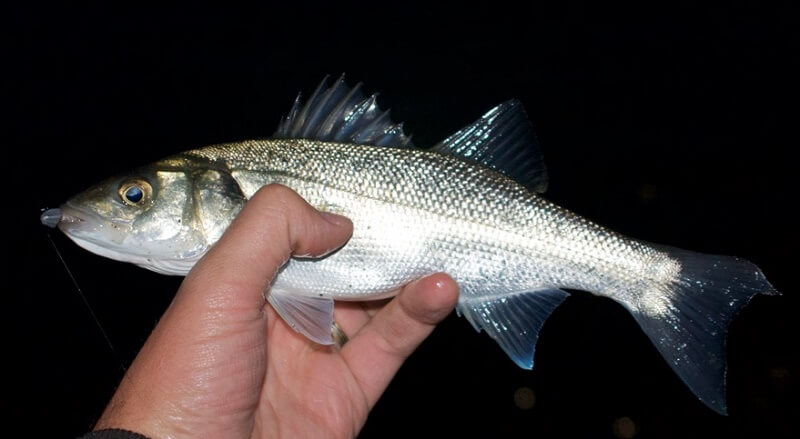 Bass numbers are up in the past two seasons, but the fish are small on average and you must release them.
Even more consistent and fun is to fish small lures for mini species though. LRF (Light Rock Fishing) has taken the Cornish sea fishing scene by storm in recent years. Not that you need super techy kit. Just try small hooks (from 12-20) and tiny sections of soft plastic worm (Isome and Berkley Gulp are ideal), jigged right under your feet along sea walls and around boulders. Keep your hooks small and your focus sharp then- and you never know what the next bite could be.
Sea Fishing at Mullion Cove, on the Lizard Peninsula
If you're staying anywhere near Mullion Cove, or at the hotel, there is some interesting fishing within the shortest cast within the cute little harbour. If they are around, you can catch mackerel and pollack straight from the wall, casting into open water or around the rocks. Bass are also caught from time to time, although are less common these days (if you are lucky enough to get one, please release it).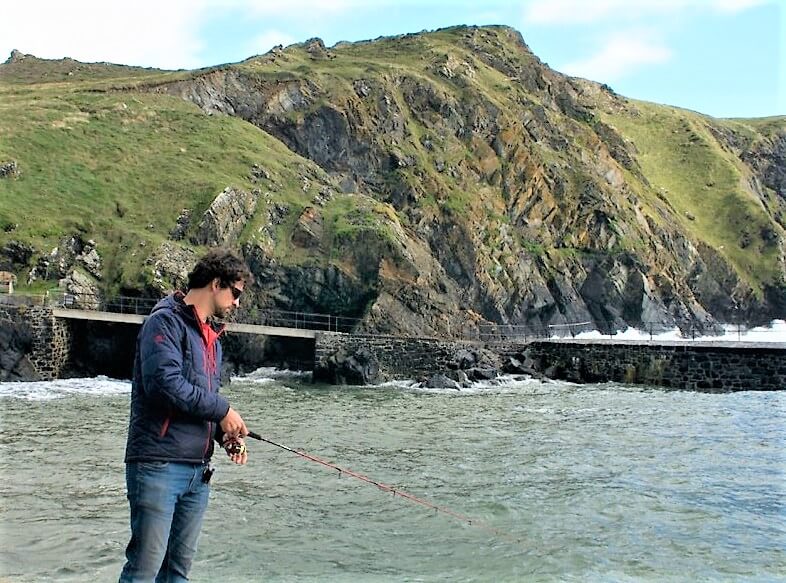 Fishing right along the walls and tight in to the rocks reveals even more variety though- and there will almost always be something willing to bite. Fish with tiny lures or scraps of bait and you can find a real rogues gallery, from the common blennie to tompots and sea scorpions. You may well also hook wrasse here, from the tiny corkwing to ballan wrasse (below) running up to two or three pounds. These fish love a small weedless lure. Do play nicely and put them back with care.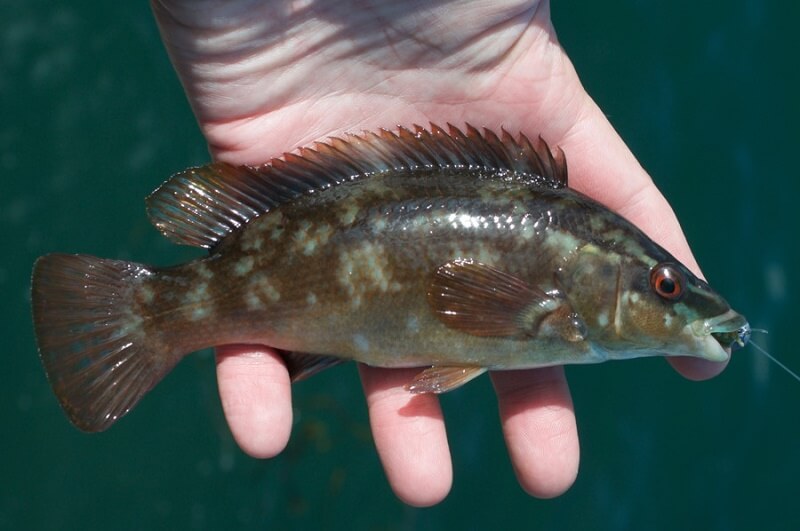 As a final tip, do watch the weather and tides. Mullion Cove Harbour fishes best on a rising tide, or just after high tide. If there is rough weather, fishing can become almost impossible- but sport can be good after a big "blow" when fish will return to pick up the pieces after a heavy swell. We've also heard rumours of rays and dogfish at night- should you be at liberty to try after dark!
Other sea fishing locations in West Cornwall
For anyone with time and wanderlust, there are countless sea fishing marks to try right across Cornwall. Find any rocky areas with gullies and broken ground and you might find bass and species such as rays and smoothhound. The whole Lizard Peninsula is littered with rocky holes and gullies, some more accessible than others, but Kynance Cove or Cadgwith Cove both likely places. If you are not saddled with the wife and kids, night fishing is highly recommended.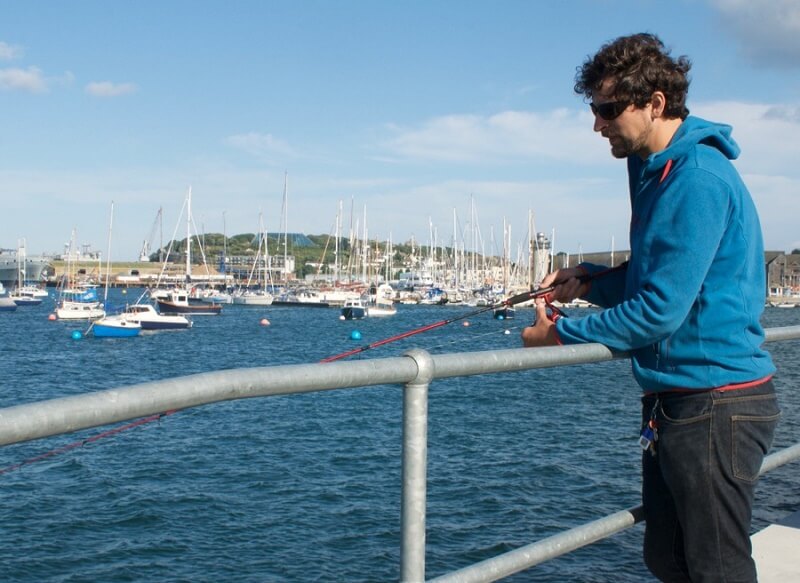 For day time sport and shorter sessions though, the holiday angler should target common species and find marks that offer decent depth and cover close in. While not quite as wild as the rock marks, Porthleven and Falmouth (above) both have accessible structures and sea walls close in and a good mixture of species. These include mullet, school bass and various wrasse. Again, ditch the crude gear and fish smaller hooks for maximum variety, and both these marks and other Cornish towns are good fun for various smaller fish species.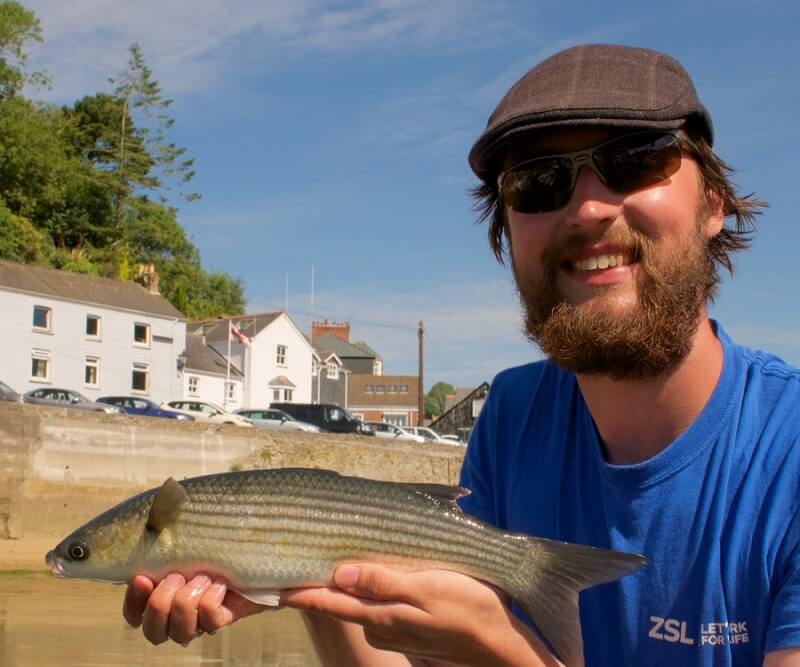 Grey mullet are another common Cornish species: Jack Perks had this one on light tackle and bread.
Further adventures, from kayak fishing to guided shark trips…
Of course, another great way to get your fishing fix in Cornwall is to get afloat. For the experienced angler, sea kayaking is great fun and affords huge freedom; however, you should never venture forth without checking the conditions carefully and doing your homework!
Perhaps the most consistent option of all is to book a charter boat for the day. A local skipper can take you right to the fish, whether you fancy a go at bass or even a crack at shark fishing! Specialised Charters, for example, set off directly from The Lizard and can show you both excellent bass fishing and the local wildlife in the process.