Top 10 Poldark Film Locations in Cornwall
Top 10 Poldark Film Locations in Cornwall
If you've not seen it, you should. Poldark is the mining, smuggling, wrecking, tri-corn hats, coastal horse riding and romanticism of 18th Century Cornwall brought to life.
Based on the popular novels by Winston Graham, the BBC's screen version features Aidan Turner as Ross Poldark – a retired sea captain. Ross returns home to Cornwall from the American War of Independence to find his fiancée preparing to marry his cousin (ouch), and his personal affairs in disarray.
What follows is Ross' rocky road to restoring his fortunes, with the help of his new love interest, the fiery haired Demelza, played by Eleanor Tomlinson.
Poldark features some masterful cinematography, and some of Cornwall's most iconic and beautiful locations. Below are the Top 10 Poldark film locations.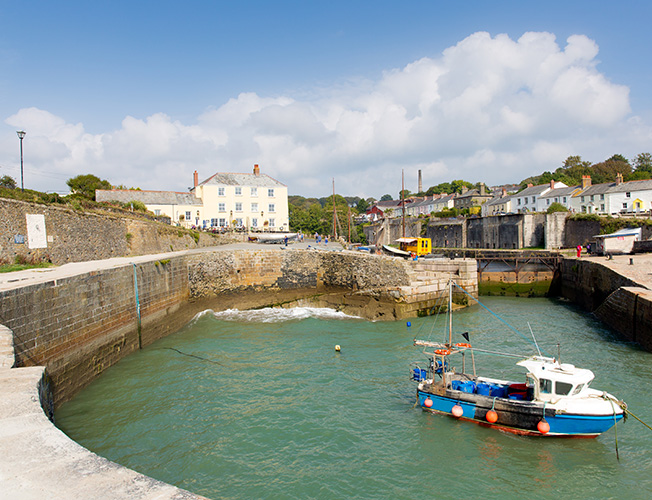 1. Charlestown, near St Austell
Charlestown has long been on the radar of location scouts. It's unsurprising, considering how lovely it is.
It's amazing how a late Georgian port can exist for so long, and yet remain so unchanged. This made it an important filming location for Poldark and the filmmakers made it sing for its supper.
Charlestown stands in for Poldark's Truro, Falmouth (where Captain Blamey lives) and the beach and slipway double up as St Mary's on the Isles of Scilly.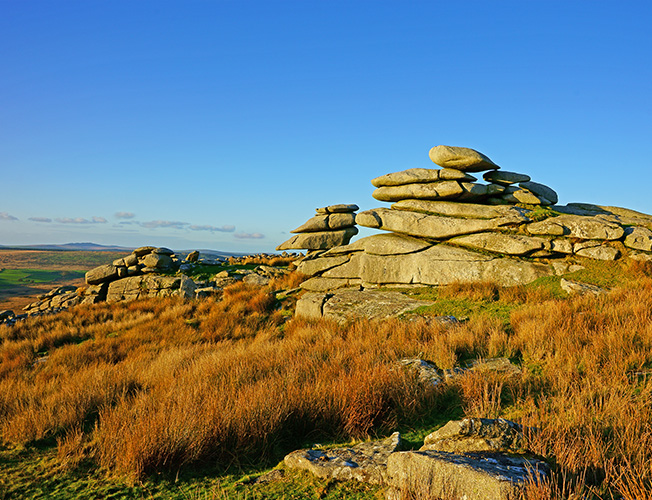 2. Bodmin Moor, North East Cornwall
Bodmin Moor is Cornwall's wildest, highest and least populated place. It's bleak beauty, with miles of open, heather tinged upland makes it an atmospheric filming location.
The BBC uses Bodmin Moor for the exterior of Ross' ramshackle cottage, Nampara. It is also used as the site for some of the miner's cottages, and scenes featuring the cast on horse back. And, it's the location for Dr. Dwight's cottage – one of the series' favourite characters.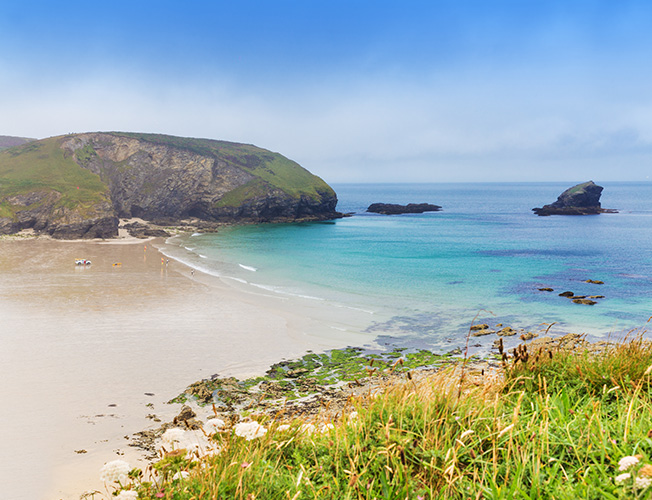 3. Chapel Porth, St Agnes
There's barely a scene that goes by in Poldark without (generally Ross) galloping on horseback near a cliff's edge, wind in hair, string section.
Even it seems, when the destination is inland…anyway, it's always gorgeous – as Cornwall has a habit of being.
Many of these gallops, which underpin the whole feeling of Poldark were filmed on the cliffs of Chapel Porth, near St Agnes. From here, if you visit, you'll be able to enjoy panoramic views from the rugged coast, over miles of ocean in the direction of Southern Ireland.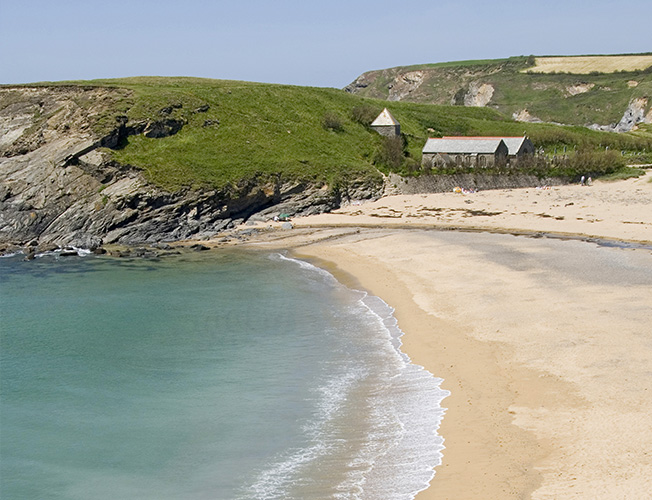 4. Gunwalloe, Helston
Church Cove at Gunwalloe has long been known for it's historic shipwrecks – and is next door to the famous 'Dollar Cove' – where, supposedly, the San Salvador went down in the 1669.
As legend has it, the ship was laden with vast quantities of Spanish silver… of course, legend is legend – but keep your eyes open – because locals say the occasional silver coin still washes ashore.
With all this wrecking folklore, Church Cove was the perfect location to film Poldark's wreck scene.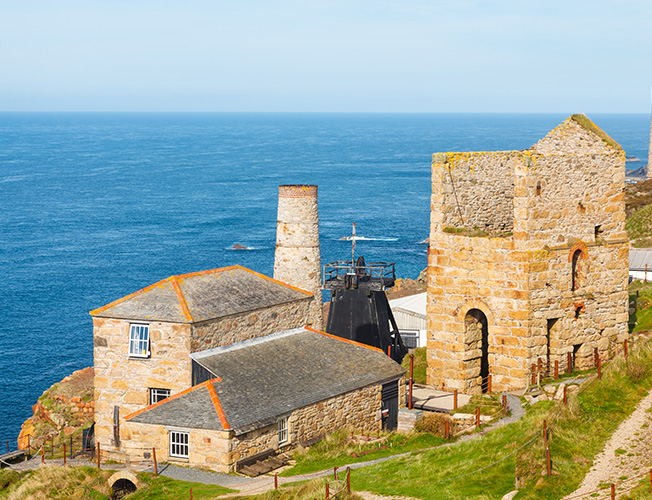 5. Levant Mine and Beam Engine, St Just
Starting in the 18th Century, much of landscape of West Devon and Cornwall changed – with the fast growth of the copper and tin mining industry. It is now a UNESCO World Heritage Site.
Sprouting from nothing were deep underground mines, engine house, foundries, entire towns, ports and harbours.
The innovation, and resources of the South West during this time were vertebrae in the spine of the industrial revolution – allowing Devon and Cornwall to supply two thirds of the world's copper.
Levant Mine, near St Just on the North Cornwall coast, doubles as Tressiders Rolling Mill in Poldark – and has the only working Cornish Beam Engine in the world.
This steam-powered machine from the 1840s would have pumped water from the mine. After sixty years of disuse, a band of volunteers known as the "Greasy Gang" painstakingly restored it.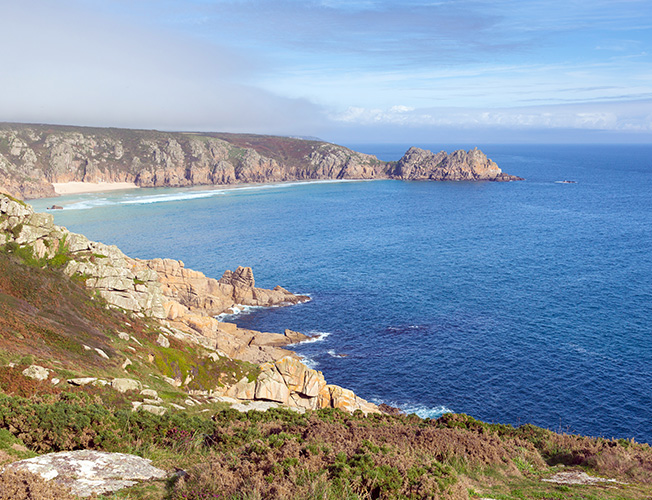 6. Porthcurno, West Cornwall
Featured in a dream sequence in series one as Nampara Cove, Porthcurno is Ross and Demelza's beach. The beach.
And yes, it really is that picturesque. Porthcurno, way out west in Cornwall is one of the best beaches in the UK and has won awards.
Just like Ross and Demelza, if you stroll over the white sands – beneath the rugged rocks, beside an aqua marine sea you'll understand why.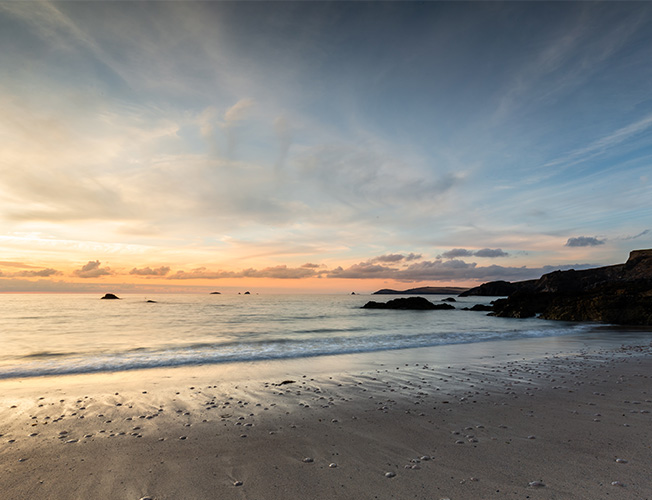 7. Park Head, near Porthcothan
More epic Poldark galloping here, and why not – a stunning (genuinely, not in the estate agent sense) Cornish beauty spot – ideal for moody horse riding interval.
Park Head is high above the famous Bedruthan Steps, a series of jagged rocks – used by the giant Bedruthan to traverse the bay.
This area is also known for having "dark sky discovery" status – meaning it is internationally recognised as having minimal light pollution. This means the stargazing here is sublime on clear nights. Look at the photo, now imagine a black sky dusted with stars above the crashing waves. Magical. (Sorry, if only we'd had a photo).
8. St Agnes Head
St Agnes Head and the surrounding heathland is Nampara Valley – part of the Poldark estate.
In summer a carpet of bright gorse and heather leads to the cliff edge where you can see for miles, and miles. Nothing but wild, blue ocean – and along the coast in the distance, the old Wheal Coates mine and Trevaunance cove.
As well as playing the Poldark estate, St Agnes Head features strongly in the series' narrative, and is included as part of a literal cliffhanger.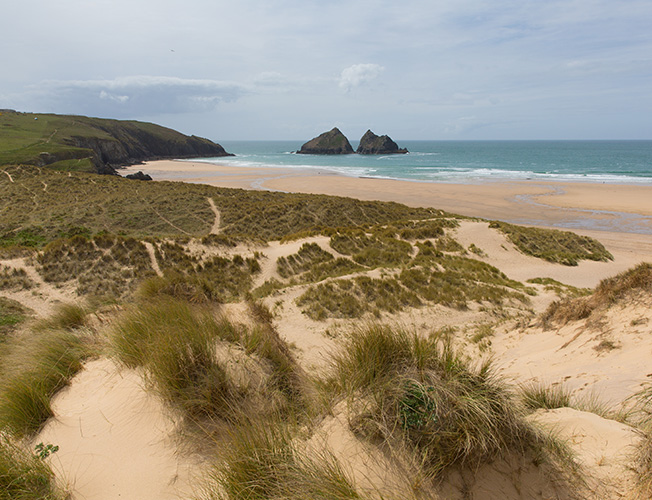 9. Holywell, North Cornwall
As with all good stories, Ross Poldark has a less attractive and sometimes sinister rival, George Warleggan – played by Jack Farthing.
Ross has a mine, George has a mine; Ross has a beach, George has a beach. Only, no one fancies poor George.
George's family beach is the picture postcard Holywell, not far from the popular towns of Perranporth and Newquay. The craggy and dark offshore islands here, Carter's and Gulls give the bay a tough charm, adding to authentic feel of series.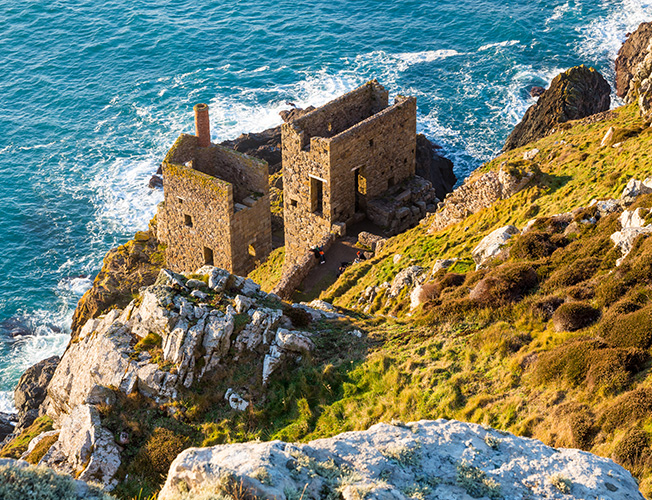 10. Botallack Mine, St Just
The abandoned Botallack mine stands, as a stark beacon, on a rough and exposed stretch of Cornwall's North coast. This iconic location is the Poldark family mines of Wheal Leisure (Wheal Owles) and Grambler (Wheal Crownes).
The two engine houses here are an integral part of the mining heritage and the landscape of Cornwall. Seeing them, perched on the cliff face above the powerful waves, is like seeing a Cornish flag caught by the wind.
Experience Poldark Country
How would you like to stay in a sea-view hotel, overlooking one of the finest coves in Cornwall?
The Mullion Cove Hotel on the Lizard Peninsula has sea-views that people dream about, superb dining and luxurious rooms, and, it's right in the heart of Poldark country. The perfect Cornish escape.