The Famous Women of Cornwall who inspired our Self-catering property names
The Famous Women of Cornwall who inspired our Self-catering property names
There are many famous and well known fictional and non-fictional Cornish women who inspire so many locally and across the world. These wonderful women have hand built cliff side theatres, inspired countless of people through their writing skills, had their works turned into feature films, built churches or stole the heart of fictional mine owners.

Many guests ask how we named our self-catering apartments and when we opened our first self catering project – The harbour apartments in 2015 and the Harbour View Apartment in 2019 we looked back through history and dedicated each apartment to a different, historical, non-fictional or literary Cornish Woman.


"Building a Theatre"
Rowena – Our three bedroom Apartment located in our Harbour View Apartments, is dedicated to Rowena Cade of Lamorna Cove. Born in 1893 in Cheltenham, the Minack's master builder, moved to Cornwall in the early 1920's and purchased the Minack headland for as little as £100. She built her house here, which still stands today and following the hosting of a local open-air production group in 1929 the Minack theatre was born with their first production of Shakespeare's A Midsummer Night's Dream. The amazing Rowena and her team hand carved and dug what is now the world famous open aired Minack Theatre using hand tools and dynamite and cement mixed with sand from the beach at Lamorna cove, which Rowena carried up from the beach herself. The theatre is still open today providing tours, open gardens and theatre productions. To find out more visit www.minack.com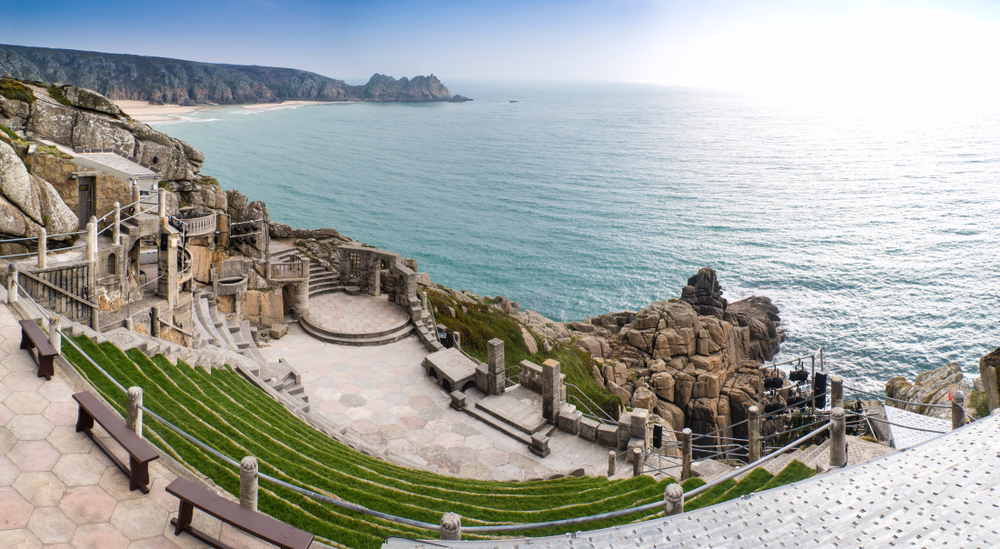 "Famous Author"
Two of our apartments take inspiration form world famous author Du Maurier. Daphne - our three bedroom apartment, which boasts sea views and perfectly placed hot tub for watching our unique sunsets is named after the author herself, and our two bedroom harbour side property after her most famous book, Rebecca.
Born in 1907 and originally from London, Du Maurier is one of the best known authors associated with Cornwall. Following the purchase of a holiday home in Bodinnick in the early 1920's, it soon became her favourite place to relax and write with her first novel – The loving Spirit being released in 1931. Du Maurier and her husband moved to Fowey and lived there for over 25 years, producing her famous works in her hidden writing hut. Several of her famous works have been adapted into films, including Rebecca, Jamaica Inn and The Birds, which was famously adapted by Alfred Hitchcock.
"The Poldark Effect"
The first of our Poldark inspired properties - Verity – our two bedroom Harbour View apartment, equipped with quality furnishings and an outdoor hot tub, easily sleeps a family of four or a group of friends.
Poldark, written by Winston Graham between 1945 and 1953 has taken the world by storm in recent years and the BBC adaptation pulled in a massive 4.6 million watchers each episode and follows lead character Ross Poldark as he fights to save his family mine during the 1700's where times are hard and the challenges between the rich and poor are tough and Poldark struggles to juggle caring for those who relay on him and fighting to win back the woman he loves.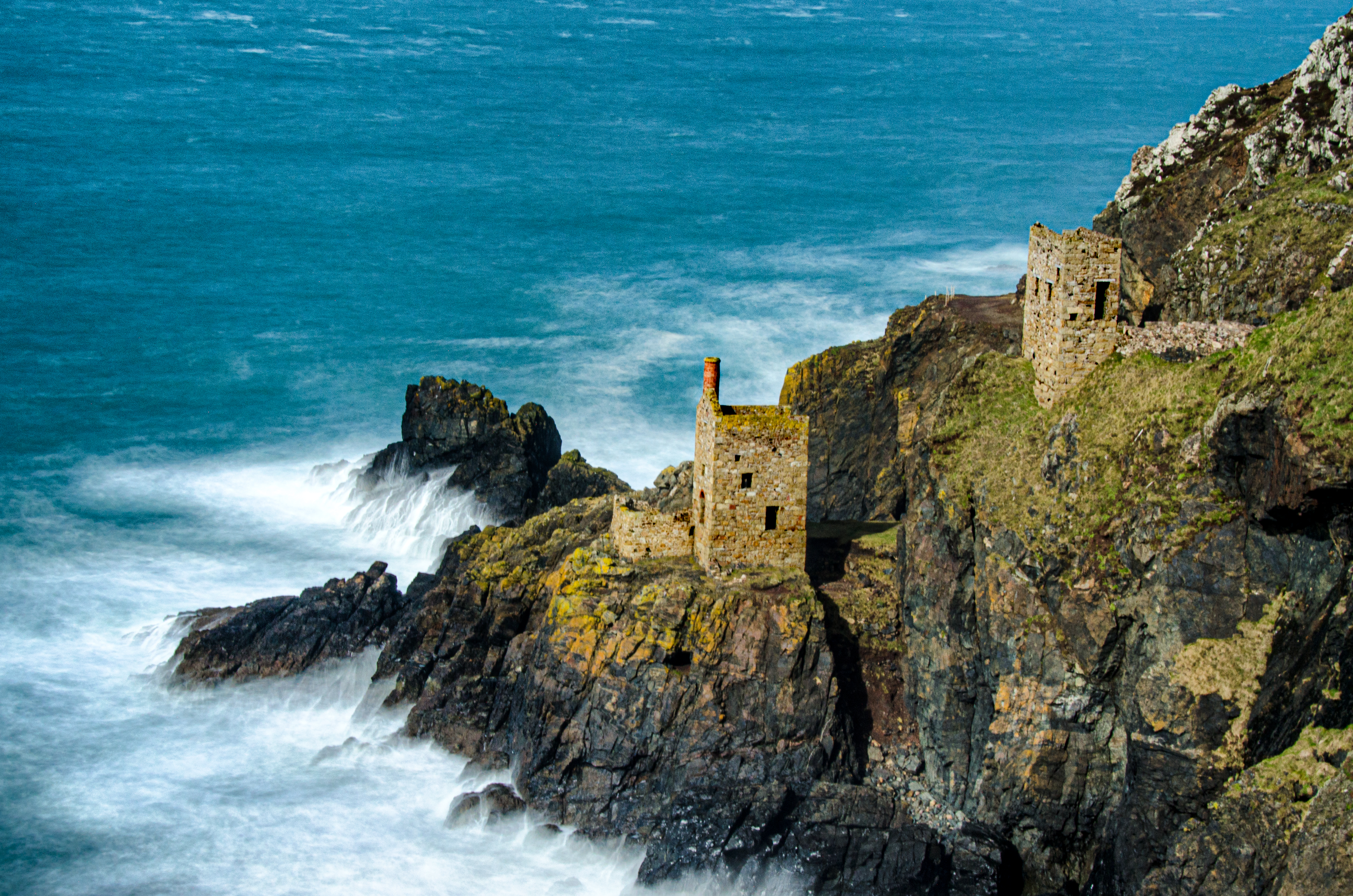 Verity – Ross's cousin, struggles with her relationship with Captain Blamey but also helps Ross's love interest and future wife – Demelza, who's name inspired out two bedroom harbour side apartment, with the best seaview balcony in Cornwall.

"The Poldark effect" on Cornwall has romanticised mining heritage and has seen a substantial increase in visitor numbers and revenue, which is being channelled back into conservation efforts. Aiden Tuner, who famously portrays Ross Poldark, spent time in our Guinevere apartment whilst filming the BBC's adaptation of Agatha Christies – Then there were none.
"Legendary tales"
When you think of King Arthur, fiery dragons, epic battles and the knights of the round table, Cornwall doesn't really come to mind, however, the county plays a huge part of the legend, in fact many people believe that Camelot is actually Camelford, a small village not far from Tintagel and the tale of King after and his medieval queen, Guinevere was the inspiration behind our most popular apartment, located harbourside and comfortably sleeping six. Portrayed in many texts as beautiful and desirable, as are the views and service our guests receive when staying with us.
Why not visit Tintagel on your way to us https://www.english-heritage.org.uk/visit/places/tintagel-castle/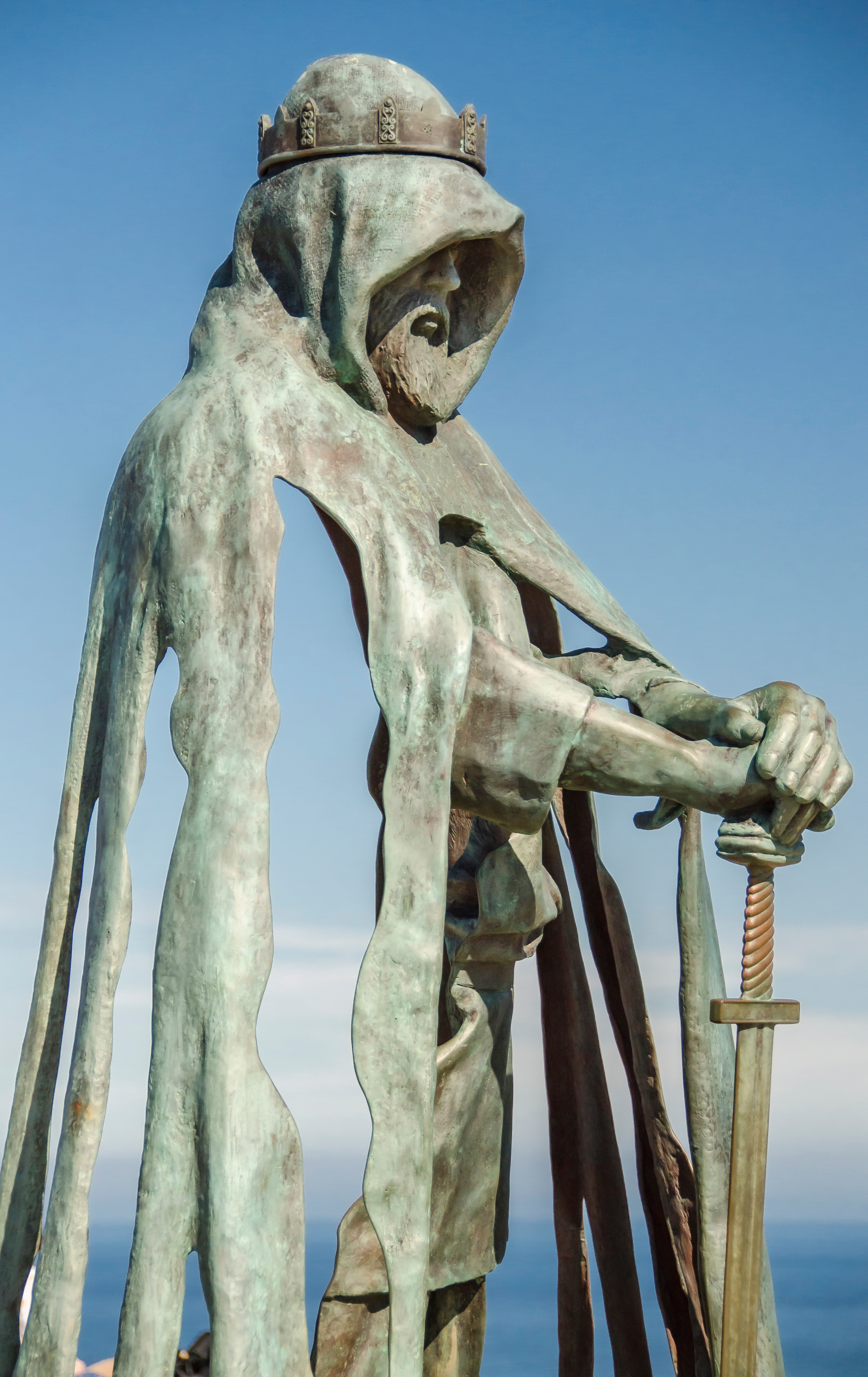 "Church Builder"
Morwenna – The patron saint of Morwenstow, a small parish in North Cornwall, who lived in the 12th Century, was the lady behind our family friendly three-bedroom apartment located in the Harbour View Apartments. Morwenstow, has the most amazing views of the Atlantic and is where Morwenna single handedly built a church for the local people and it is said that she carried the stone from beneath the cliff on her head to lay in the church. Should you visit St Morwenna's Church you can catch a glimpse of her in the magnificent stained glass window.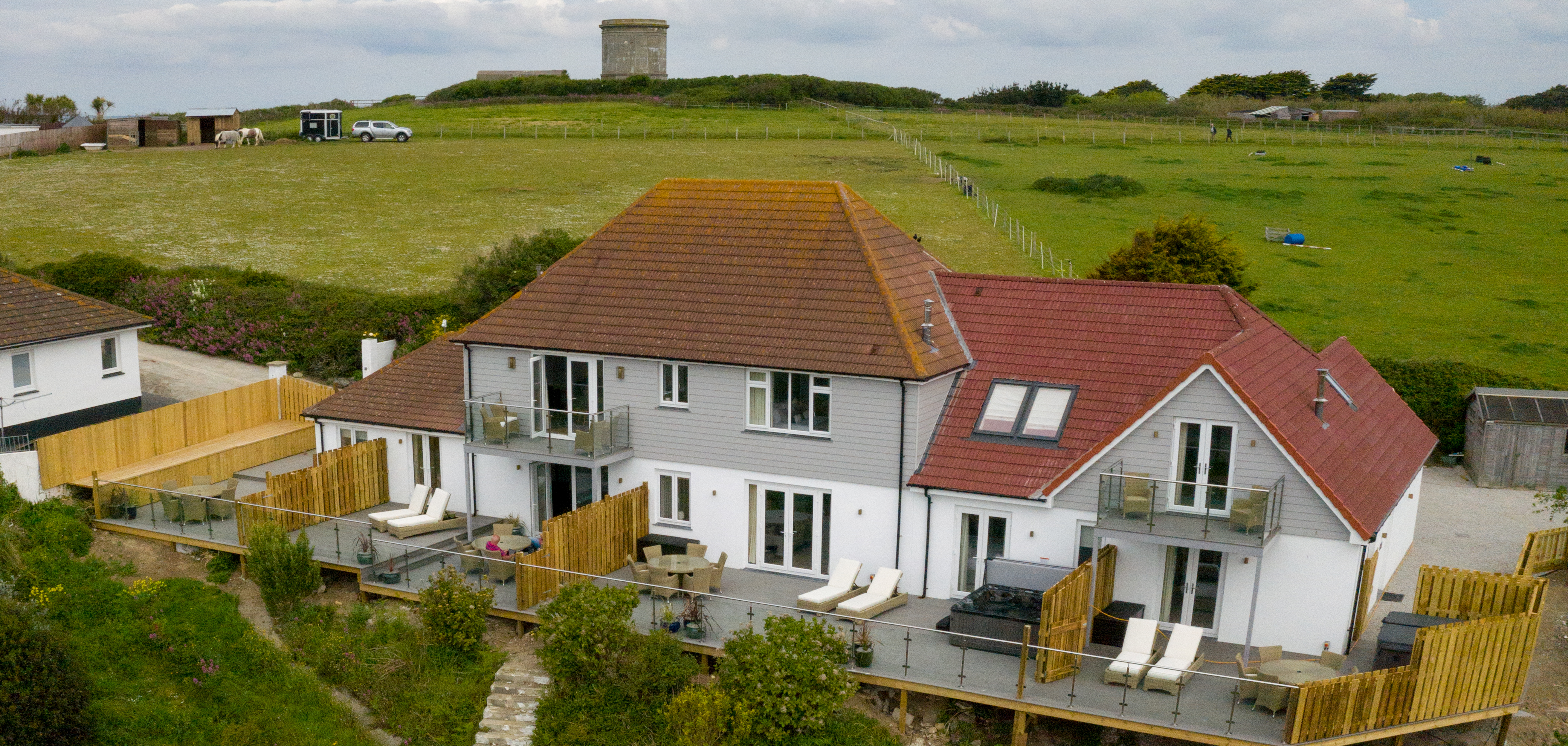 "Lover of Cornwall"
Our penthouse one bedroom apartment Penelope, located on Mullion Harbour, is the perfect destination for a romantic getaway. Penelope Keeling, the main character in Rosamunde Pilcher's beautifully detailed novel - "The Shell Seekers" tells the story of Penelope, her unconventional parents and her life from young women-hood to the present in the picturesque village of Portkerris during a time of huge importance and change in Britain.
Rosamunde Pilcher OBE is synonymous with Cornwall, being born in Lelant, near St Ives. The Shell Seekers was her breakthrough (and 14th) novel, selling ten million copies and translated in forty different languages. By the mid 90's Pilcher was amongst the highest earning women in Britain.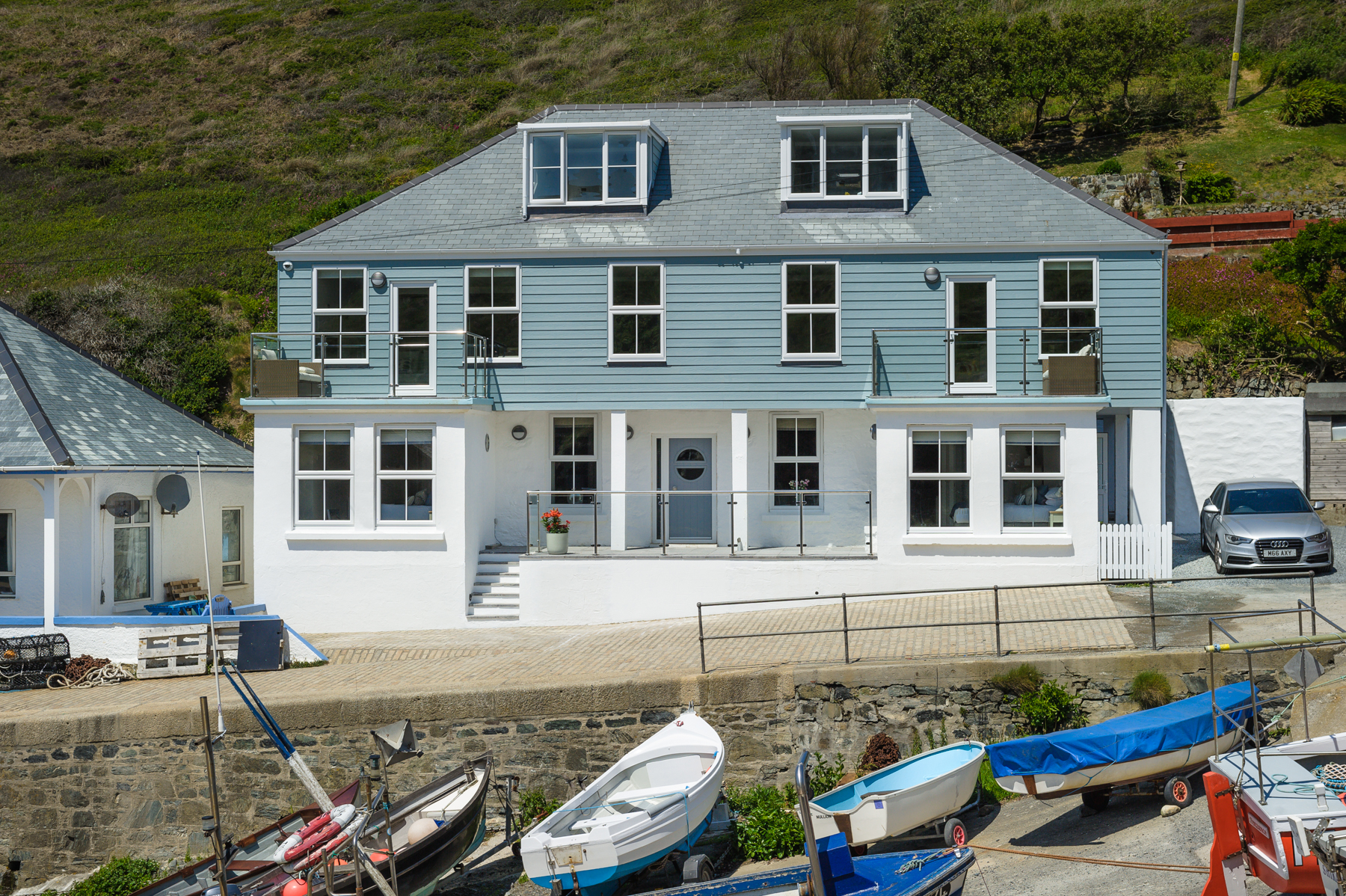 enjoy a staycation in one of our
Superb Self Catering HOLIDAY Apartments

Our Harbour and Harbour View holiday apartments offer the very best self catering accommodation that Cornwall can offer. With spellbinding views of Mullion Island and golden sands just a short walk away, enjoy a family or dog friendly holiday in Cornwall. Each of our eight holiday apartments has style and space in abundance, not to mention a breathless sense of seclusion..
Including all the features you'd expect from a top-class luxury holiday apartment, each of our lets is fully equipped for your stay. Think quality kitchens, spacious bedrooms and super comfortable lounges. Add home entertainment systems, neat design features and some of the best views in Cornwall and you have the perfect holiday base! Our apartments are also dog friendly, while you are just a short hop from unspoiled beaches, coastal walks and the many charms of Cornwall's spectacular Lizard Peninsula.
Call us direct today to book your stay at the best rates: 01326 240328